---
YOUR KIDS WILL BE THE NEXT ELON MUSK

Our toy rocket launcher is only only FUN, but it also teach your child about the principles of Physic and space exploration.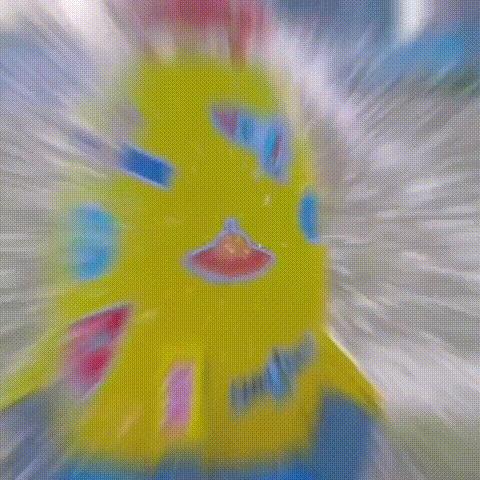 GREAT SUMMER WATER GIFT
The rocket sprinkler toy is a funny gift for kids to enjoy water fun in summer with your families and pets. A innovative toys that keeps kids engaged perfect for the beach, pool, and backyard fun that's a delight for all ages.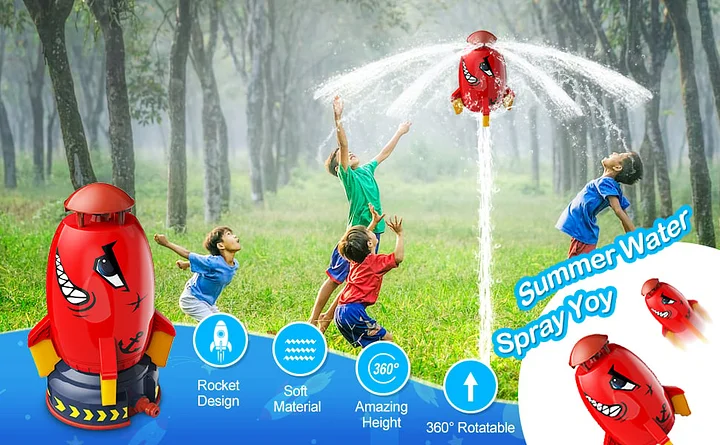 SPRINKLER ROCKET
Get ready for an out-of-this-world water adventure with our Sprinkler Rocket! Attach a garden hose to the thrust controller and watch as the rocket rises and balances on a powerful stream of water. It's an awe-inspiring sight!
But that's not all - once the rocket is perfectly balanced, get ready for a refreshing surprise! Water sprays from the rocket's nose cone, creating a playful and exhilarating experience for anyone brave enough to run underneath.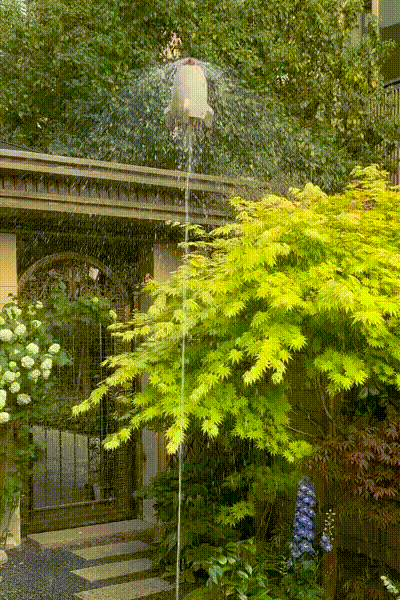 READY FOR TAKEOFF?
Our Water Sprayer Toys are not only functional but also designed to impress. Shaped like a rocket, they look absolutely adorable and cool. The vibrant colors are guaranteed to catch your kid's attention and ignite their imagination, making water games on the lawn, backyard, or courtyard an absolute blast!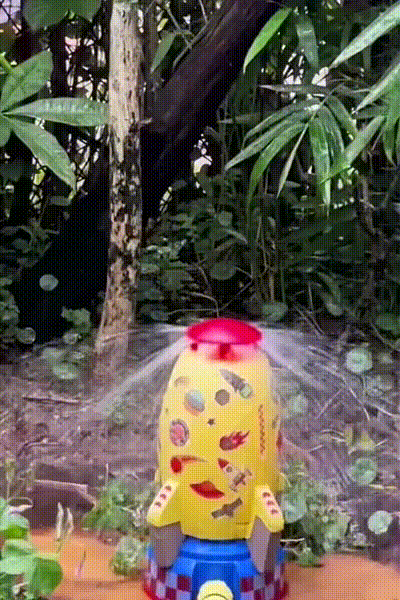 EASY TO OPERATE
Get ready to launch your Sprinkler Rocket into action! Follow these easy steps to start the water-filled fun:
Step 1: Connect hose securely.
Step 2: Attach hose to faucet outlet.
Step 3: Rotate and tighten valve.
Note: Open faucet valve slowly. Higher pressure means faster rotation and higher spray height. Get ready for water fun!
Now you're all set! Prepare to witness the thrilling sight of your Sprinkler Rocket soaring and spraying water. Let the outdoor water games begin!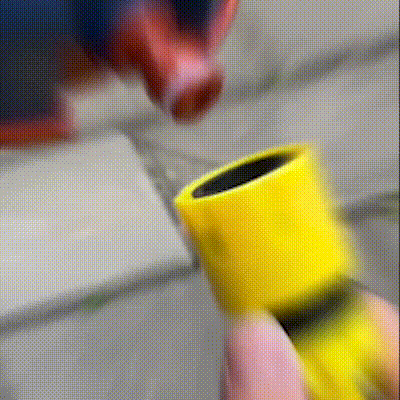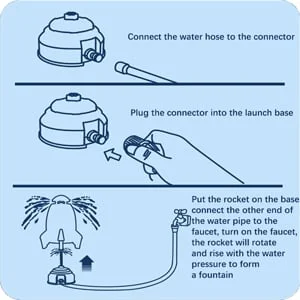 UNLEASH YOUR CREATIVITY WITH OUR DIY STICKERS!
When you receive our water rocket, you'll notice that the stickers haven't been applied yet. But fret not! We've included the stickers inside the product packaging, allowing you to personalize and decorate your rocket toy to your heart's content. Choose your favorite spot and make the rocket uniquely beautiful. Stand out from the crowd and make your rocket toy truly one-of-a-kind! Let your imagination take flight!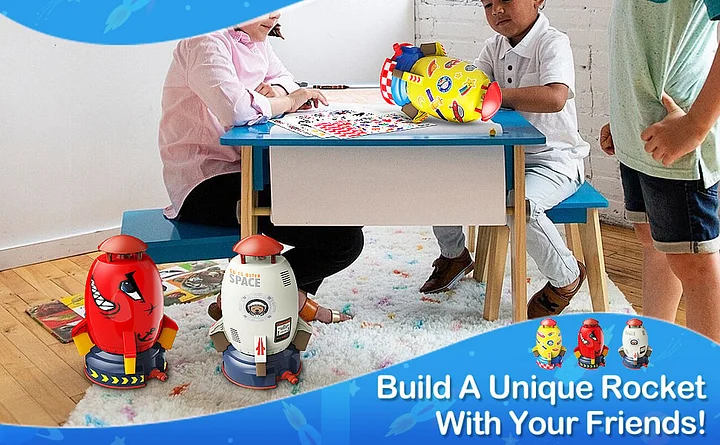 RED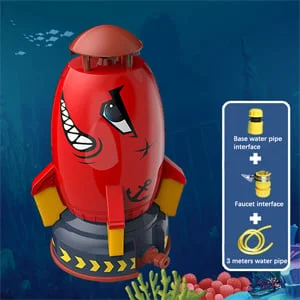 GRAY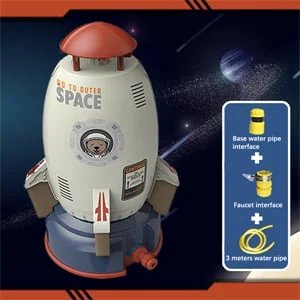 YELLOW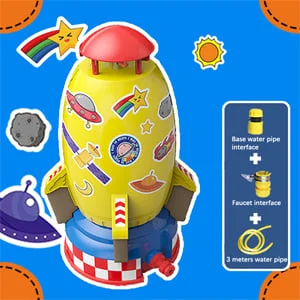 PACKAGE LIST:
1* Rocket
1* Base Interface
1* Faucet Interface
1 * 3M Water pipe (Optional base on your selection)
SPECIFICATIONS:
Item: Rocket Launcher Toys
Material: ABS, EVA
Size: 28.5*18cm
Packing Size: 14.8*14.8*29cm
Packing Weight: 400g
DURABLE MATERIAL
The rocket sprinkler is made of Eco-friendly ABS material, safe and sturdy, durable and long lasting, perfect to bring your kids or pets a lot of fun in hot summer days.
CLICK ON "ADD TO CART" TO GET YOURS NOW!